Morgan's Weekly Newsletter - June 11th, 2020
What happened in the domain investing world and on my blog this week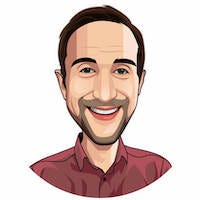 This was another busy week in the domain investing world with plenty of exciting sales announced and updates from investors around the world. The sale I was the most excited to see topped this week's DNJournal charts - GreenStreet.com, sold by Kate Buckley for $100,000. As you all know, I'm a big fan of two-word .COMs, they've been my focus as a domain investor for over a decade.
On NamePros, a post about the types of .IO names that sell and where they sell has seen a lot of activity. You can read the full thread here. Next to .COM, .IO has been my second-favorite TLD for some time now and this is an interesting read for anyone trying to understand the pricing and market for these domains more.
Over the last few years the domain investing podcasting community has grown and this week James Iles wrote a great post highlighting his favorites. To round out the domain sales news Sedo announced their weekly sales numbers with a .NET taking the top spot, FM.net which sold for $70,000. Andrew shared this in his weekly end user domain sales roundup which you can check out here.
Last but not least, if you've ever wanted to attend an ICANN meeting but haven't been able to make the trip, now's your chance. ICANN69 will be held virtually, you can read more about it on Elliot's Blog.
As for what I talked about on my blog this week, here's a full digest of all my posts from the past week:
Thanks for reading, enjoy the rest of your week and have a great weekend!