Morgan's Weekly Newsletter - July 12th 2020
A weekly recap from my blog and the world of startups and domain names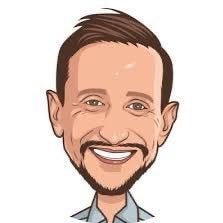 Hello, happy Sunday and welcome to my weekly newsletter. I skipped last weekend as I was doing my best to relax and enjoy some R&R over the long weekend which means this newsletter is going to be jam-packed with articles.
The last few weeks have been incredibly busy and I'm excited and honored to have taken the #2 and #3 spot in last week's DNJournal domain sales list with two deals I brokered, UKG.com and Arc.net. These were both interesting deal to negotiate and they're going to some pretty awesome companies.
You'll see AutoFun.com for $50,000 in the top five there as well - Abdul, the guy who sold it has had an incredible year and some great results with Afternic. I wrote an article about him that you'll find in the list below.
I've been doing my best to highlight domain investors who are doing exceptionally well this year and trying to share some of the things that are working for them so we can all learn and grow together. There's never been a better time to be a domain investor, I'm so proud to be a part of the community and so excited about what's ahead for all of us.
Okay, now grab your favorite beverage and enjoy the articles below!
---